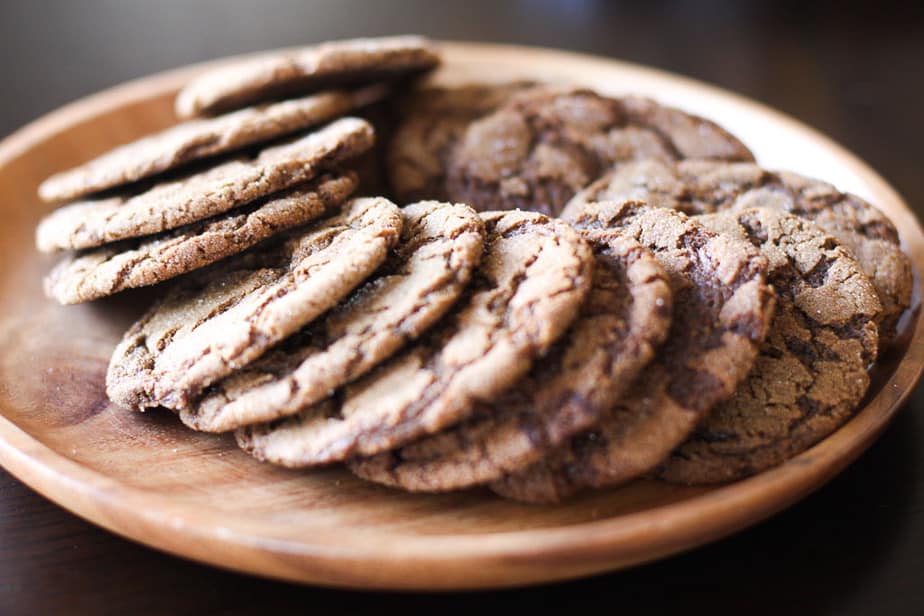 I am always thinking ginger during Holidays. Ginger and Holidays are kind of hand in hand. The warm, woody flavors of ginger perfectly compliment the Holiday spirit. The baking aromas from anything ginger makes a warm welcoming home in the cold chilly days. The other day while my home security system company people landed up to do a check up of the system which was going to last a couple of hours. Since I was home with nothing to do but to just be there, I decided to bake these chewy ginger cookies.  So I got my dough ready, put it in the refrigerator, set the oven to pre heat and all the while the gals and guys responsible for the security of my home kept at their work, barely saying anything to me.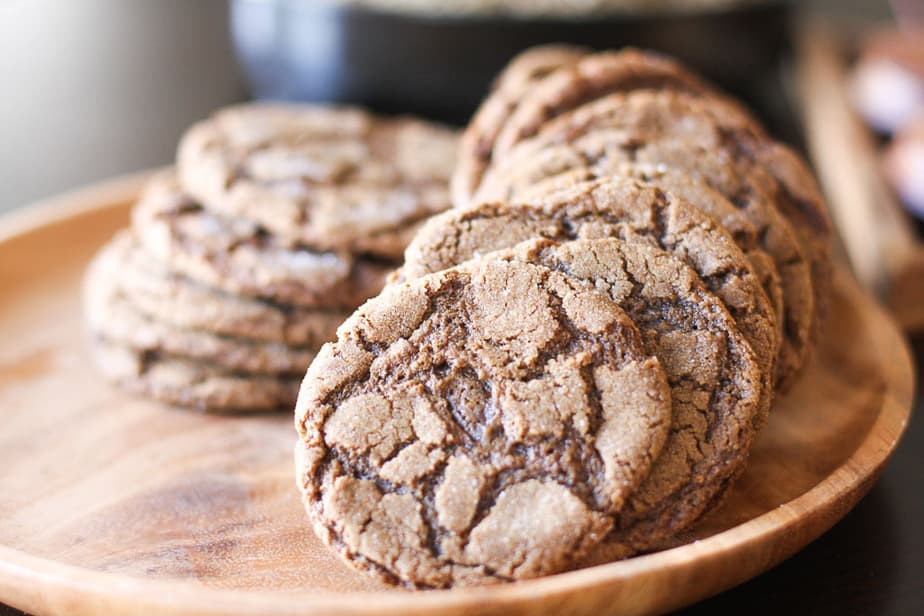 Then, I baked the cookies. The aromas started to waft through. The guys and gals started to ask what I was baking. And then I took these babies out and on to the wire rack for cooling.  And since I had more time on hands and it was a 'good light' day, I decided to photograph them while they were still warm. It was sort of awkward to just pull out the gear, lay the cookies on a plate and try and photograph them with a bunch of strangers working in my house. But I decided to do it anyway. Light, time and cookies wait for no one!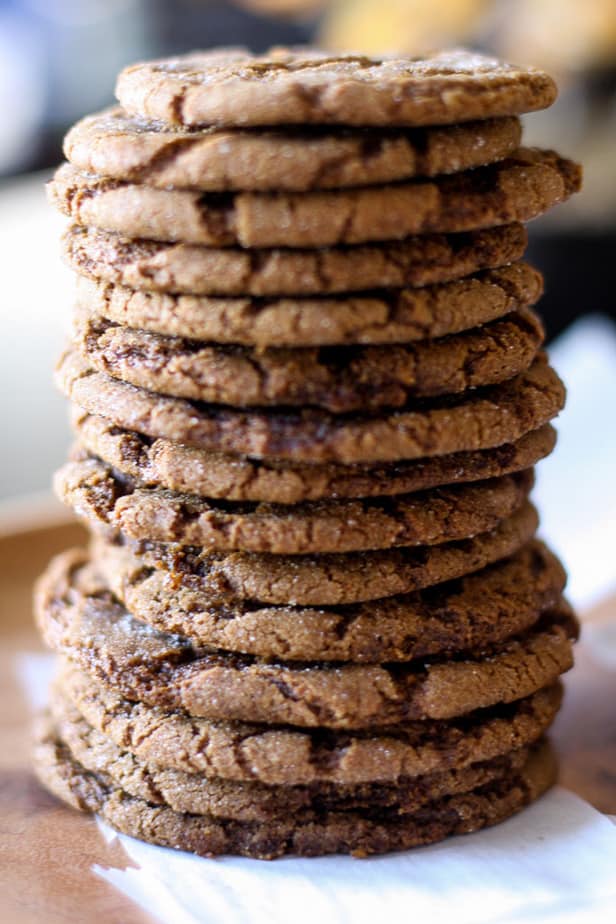 By the time I finished photographing them, the security system was up and running as well. And the guys and gals were getting ready to leave. As I was signing off the papers they had for me, I asked them if they would like some cookies. "Like? We would love to! We thought you were never gonna ask us to try some!"  And so they dived into the cookies and ate some. The merriment in that moment, sharing a small thing in exchange  for so much joy is what matters to me the most. As I write this post from the island of Kauai, I am smiling again because of that moment.  Though it is also a day to pack up and head out home, leaving the peace and tranquility behind. But then again, peace and tranquility is always within us, we just need to stay still to find it. Hope you all have Happy and full of good memories Holiday Season!
The chewy ginger cookies were for the Creative Cookie Exchange.  The theme this month is Ginger! Dried and ground, candied, fresh–if you like ginger in your cookies you have come to the right place!  If you are a blogger and want to join in the fun, contact Laura at thespicedlife AT gmail DOT com and she will get you added to our Facebook group, where we discuss our cookies and share links.
You can also just use us as a great resource for cookie recipes–be sure to check out our Pinterest Board and our monthly posts (you can find all of them here at The Spiced Life). You will be able to find them the first Tuesday after the 15th of each month! Also, if you are looking for inspiration to get in the kitchen and start baking, check out what all of the hosting bloggers have made: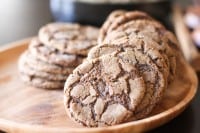 Chewy Ginger Cookies
Ingredients
1

C

all-purpose flour

1

C

whole wheat flour

2

tbsp

cocoa powder

2

tsp

baking soda

2

tsp

ground ginger

1/2

tsp

ground cinnamon

2

ground cloves

a pinch of nutmeg powder

a pinch of salt

1-1/2

sticks butter

unsalted, room temperature

1

C

Sugar

4

tbs

sugar for rolling

1/4

C

molasses

1

tsp

pure vanilla extract

1

Extra Large egg
Instructions
Sift the flour, cocoa powder, baking soda, cinnamon, ground ginger, cloves, nutmeg and salt.

Mix the butter and sugar in a stand mixer. Add in the vanilla, egg and the molasses. Mix until well combined.

Using a spatula mix in the dry ingredients, a little at a time. Take care to not over mix the dough. As soon as all the dry ingredients are mixed in, gather the dough and cover and keep it in the refrigerator for at least 30 minutes. While the dough is chilling, Preheat the oven to 400 degrees. Remove the dough from the fridge and gently form the dough into 1-inch balls. Gently roll the balls of dough in sugar then place them on a non-stick or parchment paper-lined cookie sheet, spaced about 2-inches apart, and bake for 8-10 minutes.

When they come out the oven, the cookies will have cracks on top and look gooey. Allow the cookies to cool for a few minutes on the baking sheet, then transfer to a cooling rack. Eat while warm or at room temperature.
(Visited 358 times, 1 visits today)