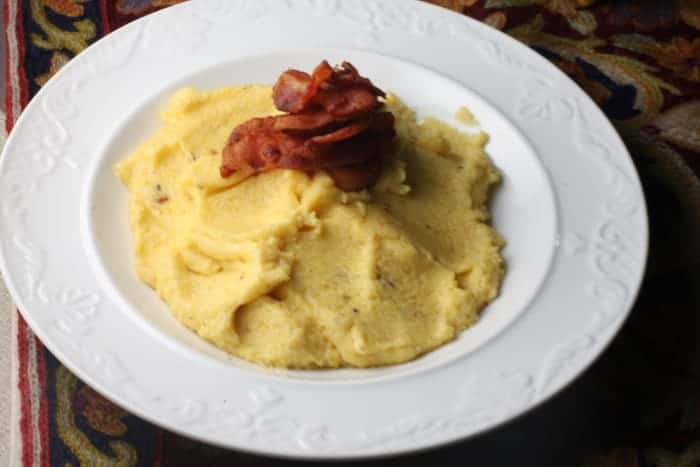 A few weeks ago, my friend Barb from Creative Culinary invited me to join her for a culinary adventure at Stir. "Would you like to join me for a Bacon and Booze class at Stir?" she asked.  As if she needed to ask anything after the words Bacon and Booze and Stir! I love all three.
Bacon and booze for obvious reasons and Stir because it is one of the most professionally run recreational cooking schools in Denver. The vibrant décor, hands on cooking experience, professional kitchen assistants, well designed kitchen menus and a whole lot of fun!
On the day of the class – it was everything it promised to be. Fun and Full of new information & techniques and very well organized. The session started with all of the participants learning to make an Aperol Sour and a Bacon Infused Manhattan. It was quite an experience! We had access to the complete bar accessories and learned the difference between a cobbler shaker and weighted tins, the correct technique to stir ice cubes in the drink, the actual mixing and I also learned that the little measuring thingies that the husband uses to measure out alcohol are NOT called measuring cups – they are in fact called jiggers!
This was followed by a technique class on how to wrap a pork tenderloin in bacon and keep it in place with a kitchen twine. For someone like me who had never cooked pork before, it was a great learning experience. This pork wrapped in bacon was to be served with a Peach & Dried cherry Balsamic sauce, which we made from scratch.
The final two dishes on the Menu that day were the Creamy Polenta with bacon and the Roasted Green beans with Pancetta. Can you smell the Bacon yet! Oh the aromas from the kitchen were heavenly and a little heady – blame it on the booze!
Cooking the polenta was again a first for me. It is one of those things that you know is easy, but because it is so deceptively easy you think you may not end up with the desired result and hence you never get around to gather enough courage to just do it. Thanks to Stir, that is one more thing I overcame that day. I couldn't believe just how creamy and delicious the polenta was and how very easy! We had two more people in our team cooking along with us and the four of us agreed that the polenta was just way too delicious. We really had to stop ourselves from eating it straight out of the pot.
We did stop – Eventually AND Reluctantly!  I am sharing the recipe for the creamy Polenta with bacon Lemon and Rosemary and for the most delicious Roasted Green Beans, visit Barb's Blog Post :– Roasted Green beans with Pancetta.  
Stir has some great Holiday themed classes lined up for November and December. Be sure to check the Calender  and sign up for one of the classes. It's Delicious FUN!
Creamy Polenta & Stir
Ingredients
6

slices

bacon

4

C

whole milk

1 1/4

C

Polenta

coarse cornmeal

1

Tbs

rosemary minced

1.5

C

smoked Gouda

grated

zest and juice of one lemon

salt and pepper to taste
Instructions
.In a medium pot, render the bacon crispy. Once crisp, remove the bacon fromthe pot.

Leave the bacon fat in and add in the milk.

Bring the bacon fat and milk to a rolling boil over medium heat.

Once the milk starts to boil, add in the polenta and whisk to mix it in.

Reduce the heat to a simmer and cook until smooth and thick. Keep stirring it occasionally until cooked - about 10 minutes.

Now add in the cheese, the crisped up bacon and rosemary, the lemon zest and juice.

Stir to combine and season with salt and pepper.
Recipe Notes
Recipe Courtesy - Stirtolearn.com