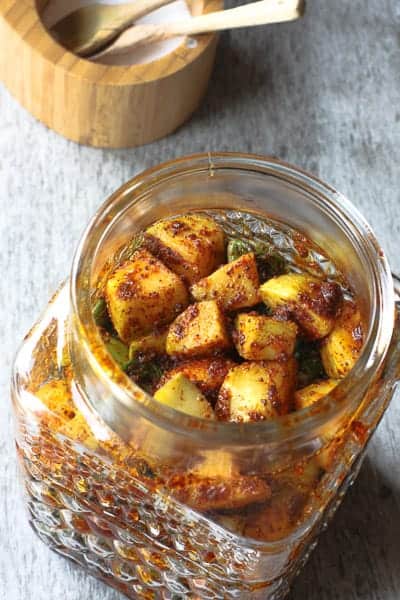 While most of the world was making something sweet for the Mother's day and indulging in creamy decadent desserts, the scene at our home was the opposite. It was a day of savory indulgences and a day of "Home Spa". My daughter's idea of making me have a great mother's day was to have her Dad cook up a storm of savory things while she presented me with the make up supplies and a "gift certificate" to redeem. The gift Certificate read, – "Personalized make up services by Shloka".
I am NOT a make up person. I just don't have the skills or the patience to apply all things make up. My biggest make up achievement is applying an eye liner in a straight line without smudges and that too happens on rare occasions. So it was hard to let the teen do her thing on my face. But I did. Hard as it was to sit and let her enjoy the havoc she was playing on my face. But she was having fun and I think Mothers all over the world enjoy that the most. When the kids are happy and content – the moms are happy and content. I would sum it up as a nice mother's day celebration, despite the 'mismatched makeuped' eyes 😉
As has become the tradition for our home, We start by celebrating and remembering my Mom by making or eating a dish that she loved making or eating. It is a ritual that comforts me and my daughter as we both miss her so very much. It comforts us to remember her by the loving memories she left behind. So for this Mother's day, we enjoyed my Mom's favorite pickle dish – The Monji Achar – Kohl Rabi Pickles in Mustard Oil.
Kohlrabi is from the Brassica oleracea family of veggies. I always find it at Sprouts and Whole Foods just when spring begins. I have also spotted it in Asian Grocery stores and Farmer's Markets. While I have never had to explain what I was buying to the farmer ( it would be so wrong if they didn't know what they had farmed, wouldn't it?) or to the checkout person at the Asian grocery, I always have gotten weird, cross eyed, confused look at the local grocery and at The Whole Foods.
To give some credit to the Whole Foods checkout person, he/she usually just scans it after the confused look and tries hard to maintain the faux impression that they know everything about what they sell. The people at the local grocery store however range from confused looks to asking a co worker, calling the manager or sometimes simply asking me, "do you know what this is called?" I have learned my lesson. I usually just tell them  the PLU code and then inform them that the produce is known by the name Kohl Rabi.
Sometimes someone goes to the extent of asking, " So what do you do with it?" Despite having a deep urge to tell them the obvious, "Well! We eat it", I usually go on a long lecture mode to explain how many ways we can cook it and the general nutritional benefits of a simple, unassuming Kohlrabi. Needless to say, if my daughter or the spouse are with me, they leave the area without a trace or sound. They disown me in the moment! It's happened far too many times – so much that my daughter asks me in advance if I am going to buy any "unusual" produce when she comes along for grocery shopping.
This is the single most important vegetable after the "Haakh" (Greens) in Kashmiri cuisine. We love it in more ways than we can tell. So today I am sharing the much loved Monji Achar! This was my mom's favorite pickle.
The Kohlrabi is a mild tasting vegetable, even though it is from the Brassica family. It's sweet tasting with a crunchy texture. The fermentation with spices and the preservation with the salt and oil makes this pickle a real treat to eat. Crunchy with just a hint of tartness. It is mostly eaten with plain rice, a dish of haakh and yogurt.
Monji Achar – Kohlrabi Pickles in Mustard Oil
You will need a clean and sanitized glass or ceramic jar to make the pickle in. Mason Jars work really well.
Ingredients
6

medium Kohlrabi with greens

2

Tbs

Brown Mustard seeds

1

tsp

Ajwain/ Bishop's weed

4

tbs

Cayenne/Kashmiri Chilli powder/ chilli powder

1 1/2

C

Mustard Oil

3

tsp

Salt

1/4

th tsp Asafetida
Instructions
Wash and pat dry the Kohlrabi along with the greens.

Separate the greens from the Kohlrabi and cut them into halves.

Use a salad spinner to completely dry out any remaining moisture from the leaves, then as an additional precaution, spread them on a paper towel for a couple of hours to dry up further.

once the greens are dry, wrap them in a fresh paper towel and store them inside the vegetable compartment, until needed.

Peel and cut the kohlrabi into medium sized cubes. Spread them onto a paper towel or a kitchen cloth and leave them in the sun for a few hours, until the moisture dries up a bit and the edges look slightly shriveled.

Remember- we are not sun drying them. We are using the heat from the sun to partially remove the moisture from the kohlrabi.

Coarsely grind the mustard seeds and ajwain using a spice grinder. You don't need a fine powder of these spices, so just give them one whiz in the machine.

Take a wide bowl and put this mix and the salt and other spices and oil into it. Mix well . Add in the kohlrabi and the greens, mix really well.

Using a clean dry spoon fill the kohlrabi spice mix into a clean jar. Once you fill the jar, press it down with the spoon, to allow the oil to float on top.

Cover and close the lid and leave in the sun for a few days to ferment and develop flavor. Once the Pickle acquires the required and preferred tang, store in the refrigerator to maintain the crunchiness.
Recipe Notes
1. We are keeping the greens separately inside the fridge as leaving them out will dry them out completely and they will turn yellow.
2. It takes almost a whole day for the kohlrabi to lose some of its moisture. If you are keeping it in the sun, a few hours might be enough depending on heat and atmospheric moisture on the day.