So we did not end up winning the Superbowl and our team did not end up playing like we had expected them to or they had hoped to. And we ended up eating a lot of food on One Single Day! Even though I had planned on watching my portions, that sadly also did not go as planned. There was a lot of stress eating involved during and after the game.
That is the thing with best laid plans. Sometimes they go awry. So did this one! But now that the dust has settled and the emotions all calmed down, I figured it was time to get back on track and bring in some more nutrition in everything I cook and eat and clean up the diet.
No, mine is not the "diet" kind of family and I am not a person who can be on a restrictive diet. Even if the restrictive diets worked I wouldn't even be the last person to sign up for it. I am also not that much into skinny eating. A smidgen of butter works just fine as long as I keep a smidgen and not use the entire stick in my soup.
To kick start the nutritious eating, I fell back on my roots and decided to make this Khaman Dhokla from Gujarat, India. Khaman Dhokla is made from the flour of chickpeas also known as Garbanzo / Egyptian peas/ Bengal grams and Channa. Since Garbanzo beans are a source of protein and fibre, they are essentially a satiating food. Eating a cup of Garbanzo gives us as much as 50% of the DV for fiber and 29% of the DV for protein. That is a huge trade off. Since it is chockfull of fibre and protein, it is great for regulating the sugar levels in the body. And they come with a rich supply of antioxidants and concentrated supplies of antioxidant phytonutrients which means better cardiovascular health.
Khaman dhokla is a classic Gujarati snack with a sponge like texture and is flavored with spices and lemon. The chickpea batter is steamed and then a tempering of spices is let to seep in and finally it is served with some chutney. It is a great snack to have on hand as it refrigerates well and warms up well in the microwave.
Since the original Khaman requires you to have a contraption that looks like this : –
or something similar, I went ahead and devised a plan to make it more universal. I found that steaming it inside a bundt cake pan worked wonderfully as well.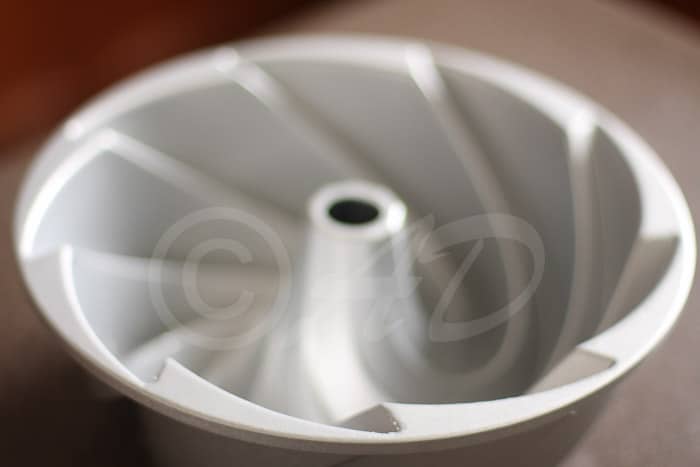 The additional height of the bundt cake pan gives the batter a protection from the water bubbles and adds to the beautiful look. Alternately a regular cake pan will work just as well.
What are your recent best laid plans that almost went for a spin and you took action to bring them back ? Or Am I the only one who always lets plans slip by?
Khaman Dhokla – Nutrition Packed and Gluten Free
Ingredients
For the khaman dhokla batter
2

cups

chickpea flour/besan/Garbanzo flour

1

thai chilli

minced

1

tbs

lemon juice

1

tsp

salt

1 1/2

C

water

1

tsp

fruit salt aka Eno

a pinch of baking soda

1/4

tsp

asafetida
For the tempering:
1

tbsp

oil

1

tsp

mustard seeds

1

tsp

lemon juice

½

cup

water

8- 10

curry leaves

2-3

thai green chillies

sliced long

1

tsp

sugar

I didn't use it
Garnish and Added flavors
¼

cup

chopped coriander leaves

2

Tbs

freshly grated coconut

optional
Additional
A big pot with a fitting lid

Some water
Instructions
Make the Khaman Dhokla batter
Sieve the besan/ chickpea flour into a mixing bowl.

Add in the salt, asafetida, turmeric, baking soda,minced chillies and water

Mix the batter well so that no lumps remain, and leave it covered for about 10 minutes
Prep the Things
Take a small pan or a bundt pan and brush it from the inside with oil

Take a large pot. You need something in which the small pan can fit in.

Add water in the pot and bring it to boil. Add about a cup of water to ensure enough steam in the pot, but not so much water that it boils over and fills the smaller pot.
Make the Khaman dhokla
Add the lemon juice and Fruit salt (eno) to the standing batter and mix. do not stir too much.

Quickly put this batter in the ready pan and then keep it in the large pot to steam in.

cover the large pan with its lid.

set the timer for 8 minutes

check for doneness as you would in a cake, by inserting a toothpick. If it comes out clean, the dhokla is ready.

Lift the pan up from the steaming pot and leave it to cool.
Prepare the tempering
Mix the lemon juice with water and sugar (if using) and keep aside

Heat the oil in a small pan

Add mustard seeds and let them splutter

Add in the then add the curry leaves, chillies and cook for a bit.

Add in the lemon water and allow it to heat up.

Pour it over the steamed dhokla that is now resting.

Let the tempering soak in, then invert the dhokla on a plater and garnish it with the garnish ingredients!

Slice and serve with chutney. I like it without the chutney.