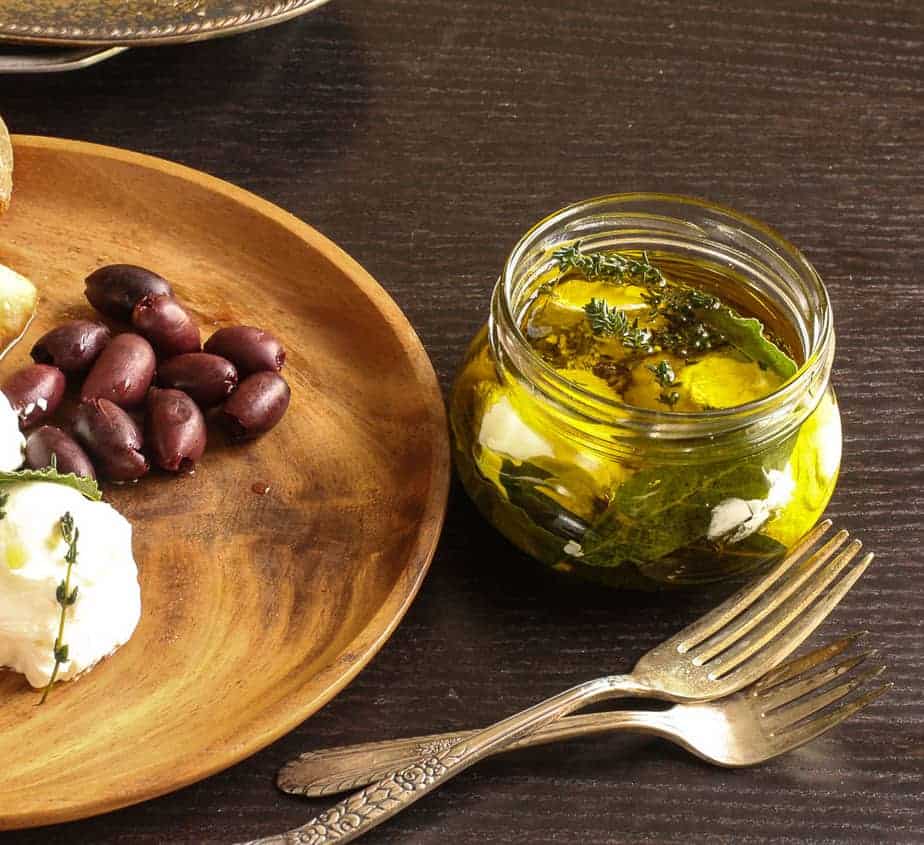 What the world knows as Labneh, I grew up knowing as Chakka which, simply put was strained yogurt cheese. It used to be a really nice treat in my school lunch box, smothered between two flatbreads with a pinch of salt and spice. The tangy, refreshing taste of the cheese with the hot smoky spices and the chewy bread was quite delightful. I used to look forward to lunch on those days, though ironically this was something my grandmother would pack me because she didn't have time to cook an elaborate lunch. It was simple, it was humble but it was good.
So is Labneh. Easy to make and so versatile. You can throw a platter full of veggies and bread together, dole out some labneh and just like that appetizer or a snack is taken care of. In addition to being easy and delicious, it is full of healthy nutrients.
As I mentioned before in my Yogurt making post, there are somethings that I grew up doing because it was the way of life. Yogurt making being one and making cheese was the other. Though I never thought of paneer making or making chakka out of yogurt as cheese making, it appears that in today's sense of the word – I was doing just that. Fascinating! How very!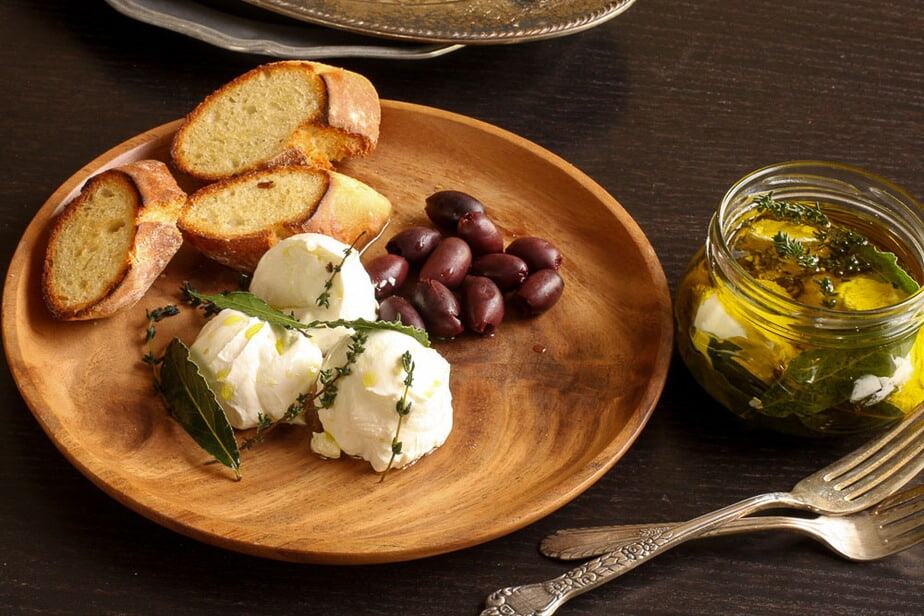 While I usually make my own yogurt and then make Labneh, I have used store bought Greek Yogurt in times when the said home made yogurt has not been available. You can check the post on how to make homemade yogurt (without the yogurt making gadgets) and make yogurt or use a store bought Greek yogurt for this Herbed Labneh recipe.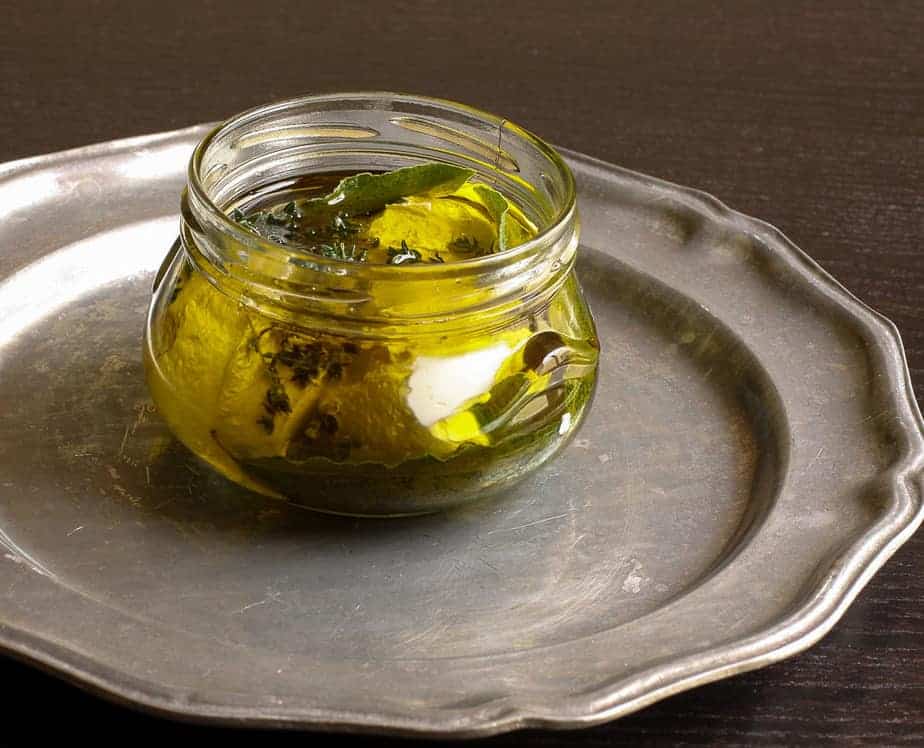 Herbed Labneh
Ingredients
2

C

Greek Yogurt

1/2

tsp

garlic powder

2

fresh bay leaves

2-3

sprigs of thyme

1

tsp

dried chives

Salt as needed

1/2

C

Extra Virgin Olive oil
Instructions
Line a sieve or a strainer with cheesecloth and set over a big enough bowl. Place yogurt in the center of the cheesecloth. Gather edges of cheesecloth to cover yogurt. Place the yogurt along with the bowl in refrigerator. allow to drain for at least 24 hours.

Take the strained yogurt which will now be soft and cheese like. Scoop out little balls and place in a glass jar.

Add the herbs and salt and garlic powder to the oil and mix. Pour this mix into the glass jar with cheese. Refrigerate for at least 12 hours before using.
Join Us for a Mediterranean Feast
Appetizers
Salad
Prosciutto and Pomegranate Salad from Creative Culinary
Soup
Main Course
Bread
Veggies/Sides
Spiced Chickpeas with Feta and Preserved Lemon from Healthy Delicious
Ricotta and Herb Stuffed Eggplant from Lana's Cooking
Drinks
Dessert
If you're unfamiliar with the concept, a progressive dinner involves going from house to house, enjoying a different course at each location. With Progressive Eats, a theme is chosen each month, members share recipes suitable for a delicious meal or party, and you can hop from blog to blog to check them out.
We have a core group of 12 bloggers, but we will always need substitutes and if there is enough interest would consider additional groups. To see our upcoming themes and how you can participate, please check out the schedule at Creative Culinary or contact Barb for more information.