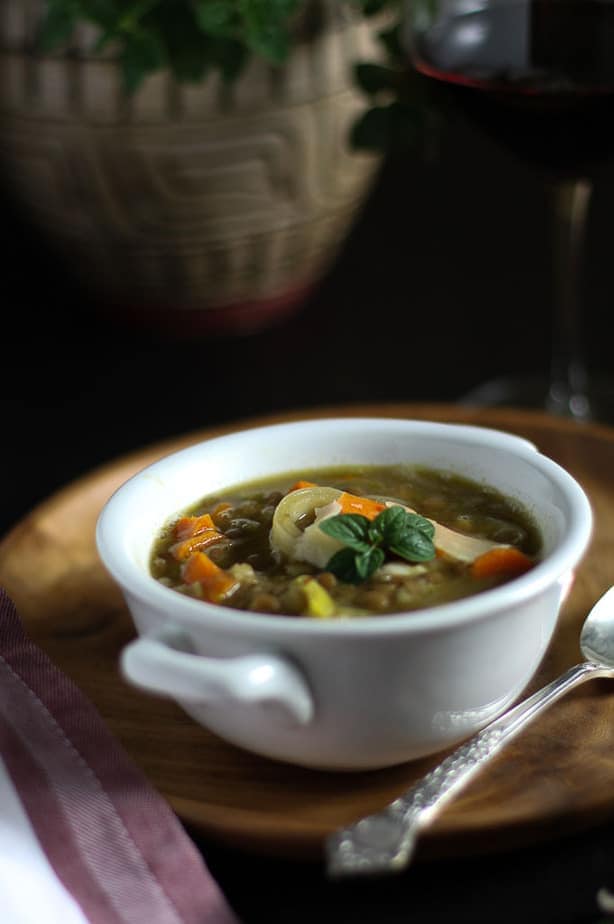 "It can't be fall yet," my heart says. I want the summer to last a bit longer, just a bit longer. I do like fall or Harud as we called it back home in Kashmir. But it is just that the arrival of fall also means and end of summer and beginning of colder days and nights. But fall is approaching soon, the leaves are turning and there is a nip in the air.
Just the sort that makes you bring out the oven mitts and start baking. It was that kind of a day today. So I stopped everything that I was doing and made some macarons. Ha! I said that like I was a pro at making macarons. On the contrary, I had failed miserably on a couple of previous attempts. So my joy knew no bounds when this batch turned out good. I would call that a successful day.
Since I had not really planned to make the macarons today, it sort of threw everything else off. So the dinner that was supposed to be in the oven, wasn't. Surprise!!
And it is back to school meet season. Of course I had forgotten about it too. There was a meeting with the new high school team that my brand new high schooler will be taught by. Or at least they will try or retire trying 😉 Oh boy! The macarons are pretty and such but what am I gonna feed the hungry peeps when they get home was the thought racing through my mind an hour before I was supposed to be at the said meeting.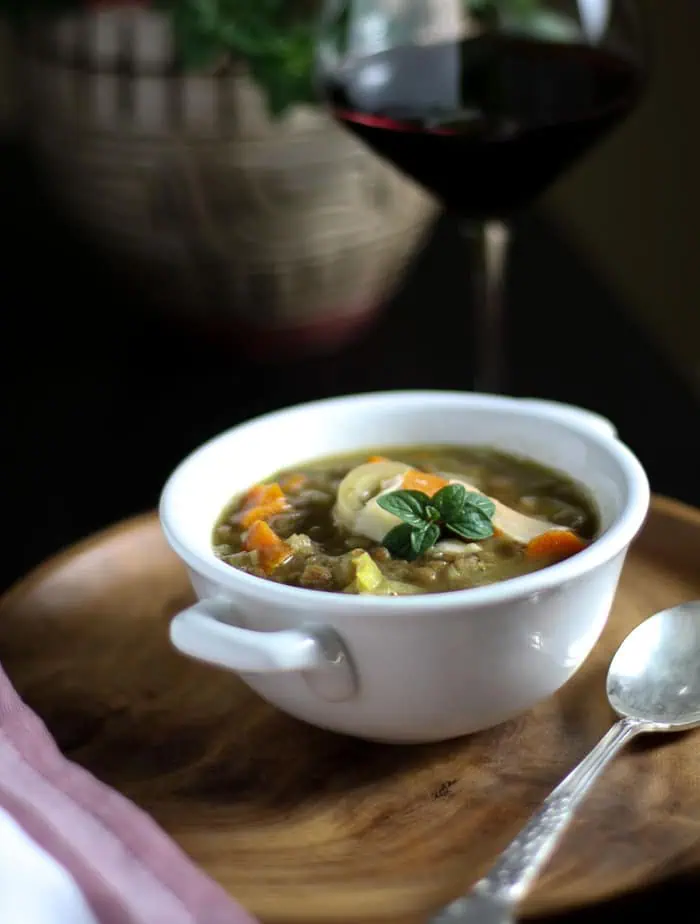 I had planned on making this soup for Ina Friday. But I had planned to make it after dinner so folks could bring it to lunch the next day. Oh well! Soup it is for dinner and since I really didn't have time to slow cook the lentils, I pressure cooked them. Best decision ever! This soup is delicious with the lentils and vegetables cooked together but the flavors really shine when you add the wine.
Between the lusty hopes for summer and the ache for fall colors and the unplanned macarons and the forgotten tasks, I am glad I had this healthy and nutritious French lentil and vegetable soup for dinner. I think I am ready for pots of soup and cozying up. Bring on the fall colors!
French Lentil and Vegetable Soup
Ingredients
1/2

pound

French green lentils

picked over and rinsed

2

tsp

olive oil

1

cup

sliced onions

2

cloves

of garlic minced

1

leek cleaned and chopped

1

tsp

thyme

1

tsp

ground cumin

1

tsp

ground coriander

1

stalk celery ribs

diced

2

carrots

diced

4

cups

water

2

tablespoons

dry red wine

Freshly grated Parmesan cheese

for serving

Salt and pepper as per taste
Instructions
Rinse the lentils and put them in a pressure cooker with 2 cups of water. Allow to come to a boil, close the lid and wait for the steam to start building.

When you hear the steam starting to release with some force, put the heat on medium and set the timer for 1 minute. At one minute mark, switch off heat and let the lentils rest. ( Your timings may differ based on the pressure cooker you use)

Heat olive oil in a large pot. Add the onions, garlic, leeks, salt and pepper and cook over medium heat, stirring occasionally, until the vegetables are very tender.

Add the celery and carrots, cumin, coriander and cook until the veggies begin to soften. Add the two cups of water and then add the lentils to the pot. Bring it to a boil and then let it simmer for a few minutes. Add in the wine and stir and cook for a couple of minutes. Serve with grated parmesan and some bread and a glass of wine.