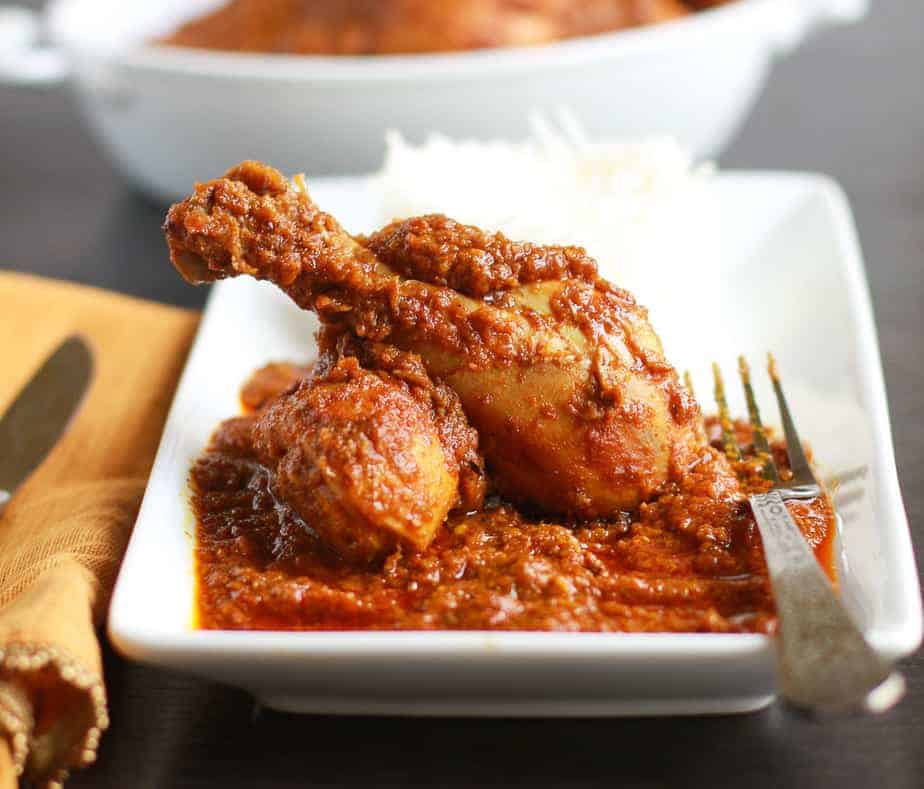 Goa – the land of the Vindaloo and cashew Fenny and fish curries, abundant sea food and just the place for a perfect beach vacation. It was on one such idyllic vacation, more than a decade and a half ago that I discovered Goan Cuisine. As a young and inexperienced tourist (not traveller) my plan was to see all the places everyone thought I should see and check them off the list.
I did see the places and take in the sights in a rather touristy manner, I however stumbled upon Goan cuisine on the Baga Beach and was instantly hooked. Though the beach boasts of multi cuisine restaurants and fine dining options, it was the food from the shacks that hit home.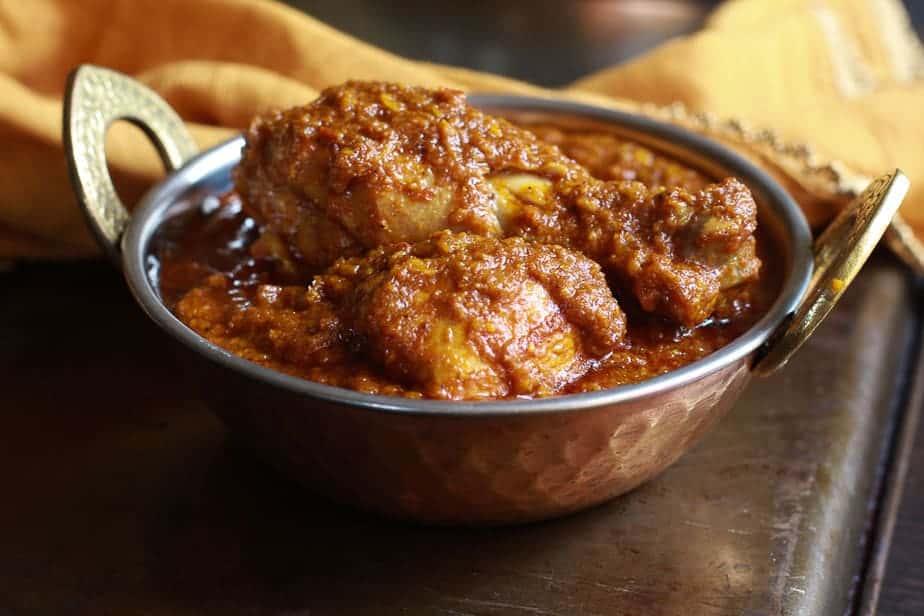 Goan food draws on different cultural influences – Portugese being the main one . There are notable influences from Brazil, France, African, Arabic, konkan to name a few. I think that makes it a truly unique cuisine.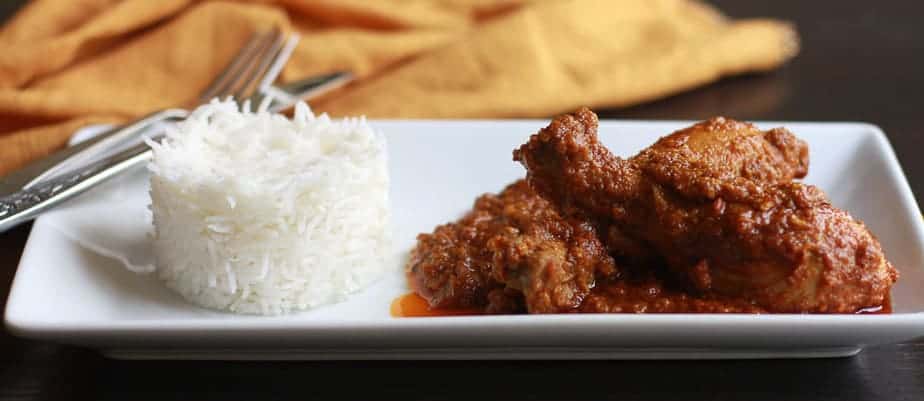 The chicken Xacuti, pronounced as Shakuti, is one of the dishes I was introduced to a long time ago on my first vacation to Goa. On my subsequent trips for work or vacation I ensured that I try as many dishes as I could.
The spicy, coconut flavored chicken xacuti takes some muscle and time. You need to freshly grind the spices and slowly roast them too. But it is worth every second you spend sweating it out in the kitchen.
Chicken Xacuti
Ingredients
2

pounds

– 2.5 pounds chicken

skin removed, cut into medium size pcs

2

tbs

ginger garlic paste

ginger and garlic in equal proportions

1

tsp

tamarind paste

¼

tsp

nutmeg powder

Salt to taste

4

tbs

oil
For Xacuti Spice Paste ( Xacuti Masala)
10

– 12 dry red chillies whole

stems removed ( Kashmiri preferred)

1

tsp

ground turmeric

1

C

onions

sliced thin

2- 3

green cardamoms
For Dry roasting :-
1

tbs

coriander seeds

1

tsp

cumin seeds

½

tsp

fenugreek seeds

½

tsp

peppercorn

4

tsp

poppy seeds

½

tsp

cloves

2

brown cardamoms

only the seeds.. discard the shell

1

inch

piece of cinnamon

½

star anise

¾

C

grated fresh coconut

1

bay leaf
Instructions
Make the Xacuti paste
Heat a cup of water and add in the red chillies to it. Let them soak.

Take a small pan and slowly dry roast the spices on low heat. Be patient, increasing the heat will result in burnt spices. When the spices will start emitting a slightly smoky aroma and the coconut will start to look lightly browned, you will know your spices are ready.

Allow to cool slightly and blend into a fine powder.

Saute the onions in 2 tbs oil, until slightly browned. Blend the onions and the red chillies along with the water and the powdered roasted spices, turmeric, green cardamoms and salt in to a smooth paste.
Cook the Chicken
Heat the remaining oil in a large pot, add in the ginger garlic paste and cook until fragrant. Add in the Xacuti paste fry it up until oil starts to show up on top.

Add in the chicken and mix it all. If you need to add water at this stage because the spices are sticking to the base, add in about ½ c water.

Cover and let it cook for about 20 minutes, until the chicken is cooked through and the gravy is thick.

Mix the tamarind paste with 2 tsp of water and add it in. Mix and cook for another five minutes. Sprinkle the nutmeg and cover and let it rest before serving with pao or rice.