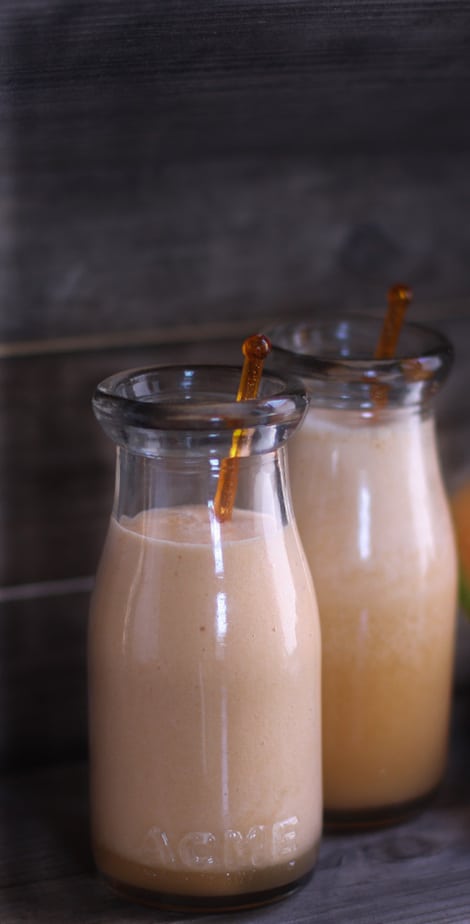 Some summer days are hotter than others. But with fall just around the corner, the fruits of summer's bounty are abound. To cool off sometimes one needs to think beyond icecreams and popsicles. On some days all you want is a nice glass of fresh juice, sit on your porch and read a nice book. Or spy on the neighbors. umm may be not. That won't be nice.
What will be nice is to make an extra glass of the refreshing  Cantaloupe Apple Smoothie and bring it over to the neighbor.
Here is a short and sweet Method to make the  Cantaloupe Apple Smoothie
1 C  peeled and cut cantaloupe
1/4 C Apple chunks
Crushed ice
Blend everything together, pour, sip, close your eyes and let your mind take a flight!
Have a Happy Friday.