Any kind of chutney is an important part of an Indian cooks repertoire. It is the secret to whipping up a delicious snack for the guests who just drop by unannounced, which if you live in India, happens almost everyday. A friend drops in, a neighbor wants to sit and talk, or a sibling needs company. There are no appointments made.  You might get a quick phone call while they are on their way. And that's that. So, any Indian cook keeps a few kinds of chutneys lurking in the fridge and one of them is the cilantro mint chutney.
The good thing about a cilantro mint chutney is its simplicity. The next good thing is its versatility. But the best thing about this simple yet versatile chutney is the powerful punch it packs in the tiniest of servings. Don't they say great food satisfies in small servings?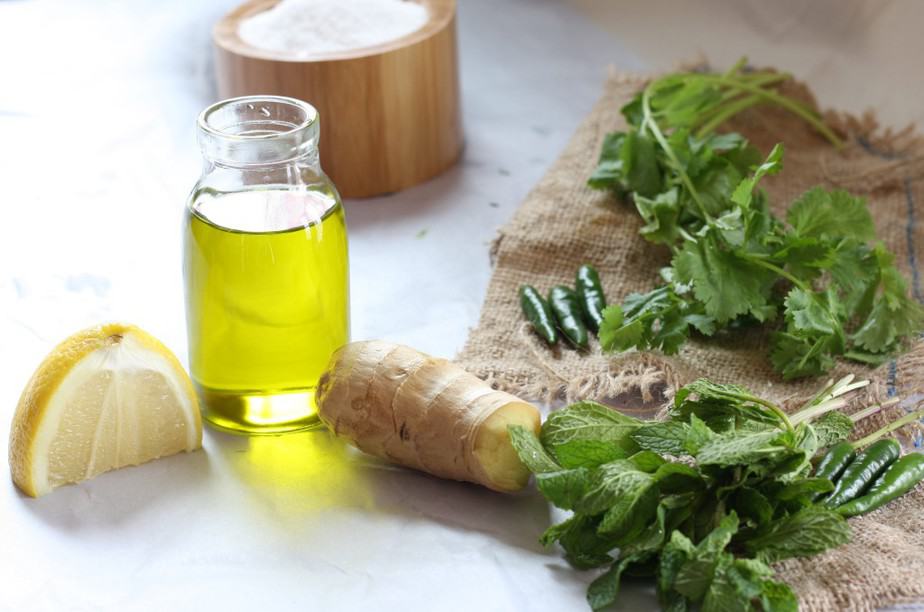 With the fresh lingering scent of mint, aromatic Cilantro, tangy lemon, hot chillies and the zing from fresh ginger, the cilantro mint chutney is essential to a lot of street food deliciousnesses. Having a jar full of chutney is like having endless possibilities to cook. Bake savory puff pastries or samosas and serve this as a dip, make a chaat, add it in to my salad or yogurt for the extra flavor and heat. It's great in sandwiches and when served with kebabs it helps brings the flavors out.
There is no hard and fast method to make a cilantro mint chutney. You can customize it any way you want; more mint, more cilantro, add in garlic or some Anardana. Once you make a basic cilantro mint chutney, you can save half as is and add other ingredients to make a slightly different tasting one. The addition of oil helps keep the chutney green. Also ensure you don't add water into the chutney as it will discolor it.