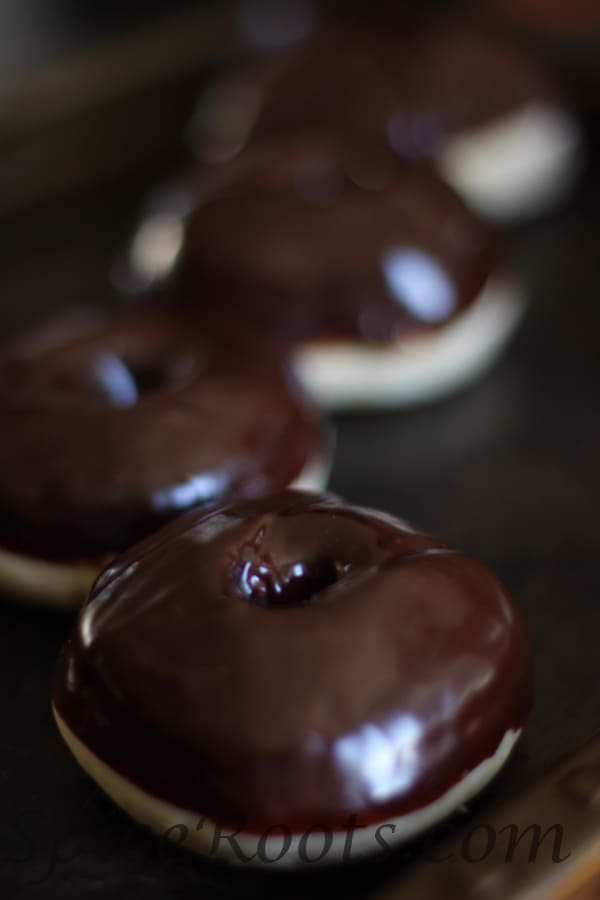 Once in a young lifetime one should be allowed to have as much sweetness as one can possibly want and hold. ~Judith Olney
I had never thought I would make doughnuts at home. Really! The thought never crossed my mind. I was content with letting the kid enjoy it from Krispie Kreme. So this month's project  with Aparna's "We Knead to Bake" made me dish out secrets about myself.
1. I had never eaten a doughnut before.
2. I had never eaten a doughnut before so I did not know what texture, thickness etc I should be looking for.
3. I had never eaten a doughnut before was a topic of disccusion for a few days after I declared that this month's project was doughnut and that I did not know how they taste like.
4. It was amusing, very amusing, for my daughter and she giggled for days asking how could I not have even wanted to try a doughnut – EVER!
I know that look YOU are giving me right now. How could I not have EVER!
I think it's got to do with the glaze and the sprinkles and the sugary look dougnuts have. That is something I personally do not like – over the top sweet things. I can gobble a hard candy but I can't eat a very sweet dessert. Now the secret it out.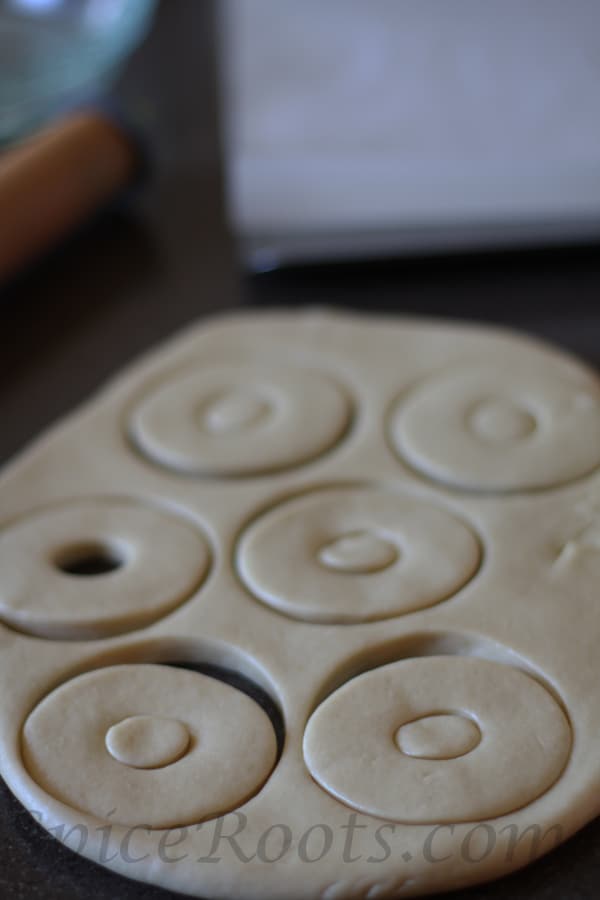 As I set out to make the baked doughnuts with chocolate glaze, I had to work my way without much data.  All the amount of reading can not prepare you to make something you have never tasted before. So I officiated the teen as the taste tester and set to work. Her first reaction after tasting the baked doughnuts was not very encouraging. She thought they were not bad. But her mind changed the next morning, when the leftover doughnuts were as good as she had them freshly baked. The final verdict was that she thought the baked ones had a depth of character, but the "real" ones were out of this world. As for me, these are the only ones I have tasted and I quite like them.
With the baked doughnuts we are at the half mark to the finish line. Six months, six bakes. These Baked doughnuts with chocolate glaze are going to be tested at Yeastspotting as well.