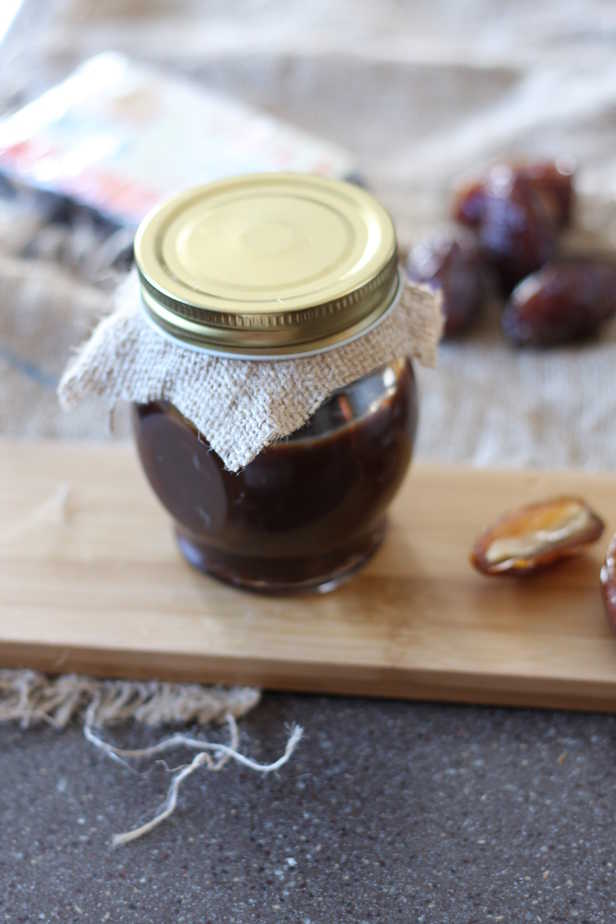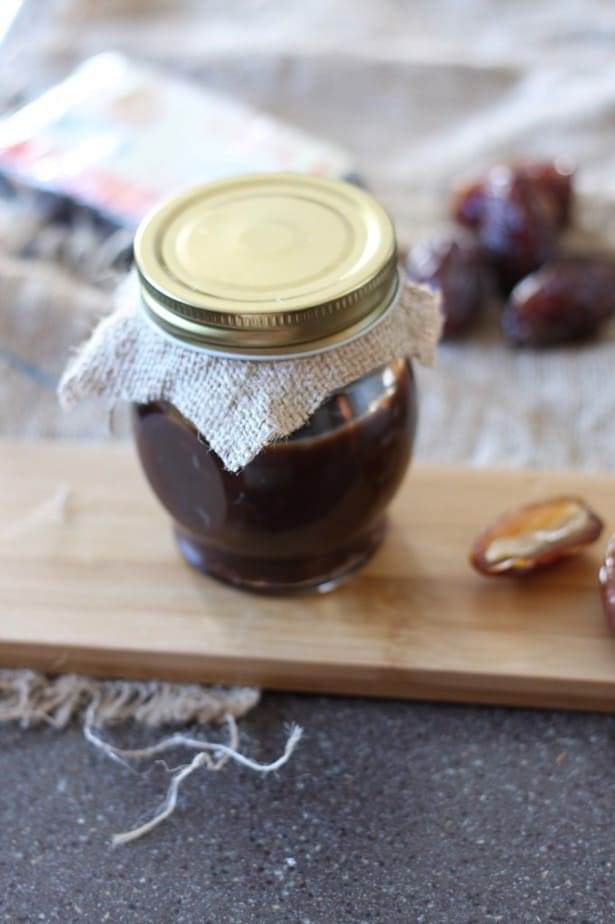 One fine balmy day, at a girls tea party, the hostess had made this delightful Tamarind Date chutney. It had a thick texture, great color and tasted just like an Imli chutney should. A couple of email exchanges later, I asked the gracious hostess for the recipe. She obliged and I made the chutney with the addition of ginger powder. This recipe is dedicated to you, Sarab.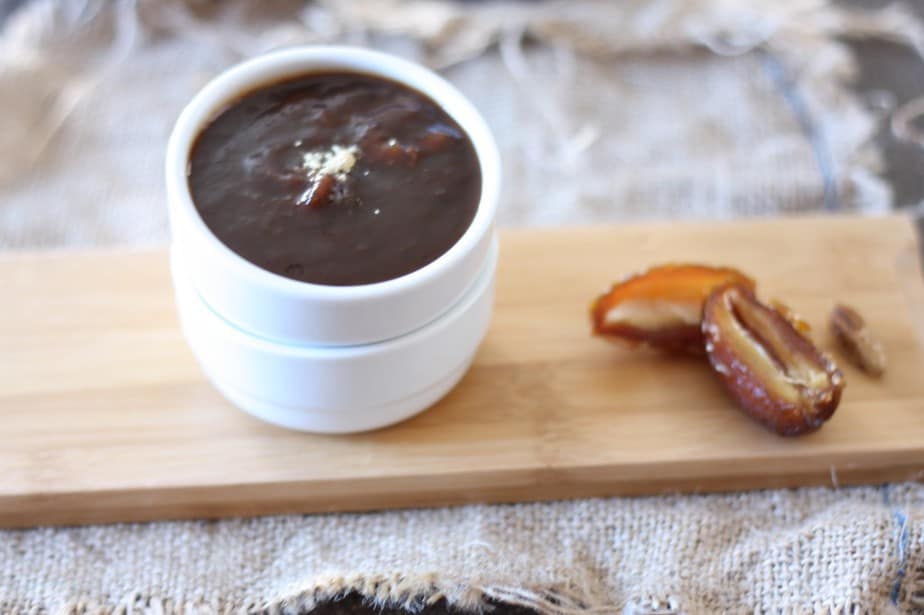 Tamarind and Date chutney – tangy and sweet is like a sweet and sour dipping sauce, only that it is not too tart. The addition of jaggery and dates to the Tamarind makes it pleasantly sweet and sour.  It is an essential condiment for Indian Chaats, Samosa or deep fried fritters, along with the cilantro chutney .  
Plan:
Tamarind:200 gms
Jaggery: 200 gms
Dates : 8 Medjool Dates , finely chopped
Salt : 1 tsp or as per taste
Red chilli powder : 1 tsp
Ginger powder : 1/2 tsp
Raisins: 5 – 6
Water : 3 cups[ more if the Tamarind is too dry]
Procedure
Boil the water. Break the pack of Tamarind into small sections.
Soak the Tamarind in the boiled water for 30 minutes
Once cool and completely soaked, mash the Tamarind and water to a pulp
Now strain the Tamarind juice from this mix, leaving behind the seeds and other solids
Put this juice  in a heavy bottomed, non reactive pan and add the jaggery.
Cook on high until it starts to boil, then lower heat to medium low
cook for about 30 minutes, stirring once a while
Now add the salt, dates, chilli powder, ginger powder & raisins. Mix
Cook on medium low for another 20 minutes until the chutney is thick
Let it cool before you store the chutney
Note: This makes about two jars of 13 oz each.   Store in the refrigerator for a month. When you have to use some of the chutney, transfer as much as you need to a separate bowl, add a dash of water to thin it down and your chutney is ready.